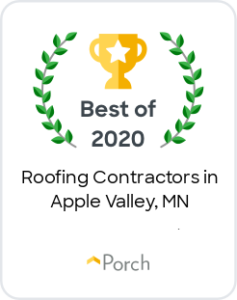 OUR SERVICES
At Carroll's Exterior Remodeling we offer the best in Roofing, Siding, Windows, Gutters and Exterior Storm Damage Repair.
I was happy with the service Carroll's Exterior Remodeling provided. They gave us a good job, and they took advantage of the good weather and installed the new roof before we thought they would be able to.
Carroll's Exterior Remodeling was very friendly and very thorough.
The roofing crew is fantastic. I have already recommended them to someone.
Mark was very confident and knowledgeable.
I am very pleased with the roofing project. They worked quickly and got the project done fast.
The contractor we worked with was absolutely astounding. He went out of his way to help us out, he even helped with the insurance company.
I would like to recognize everyone for their exceptional service.
Had Carroll's replace our roof due to recent hail damage. Their project Manager Seth did an amazing job and made the whole process completely stress free! Tear off and install all in one day and impeccable clean up to boot.
Mark was excellent to work with. He provided in-depth information upfront, and I could trust that he knew the insurance game well enough to advocate on my behalf with my insurance company. In addition, the roof looks great, and the workers were very kind and efficient. Excellent service all around.
We had a new roof installed by Carroll's exterior and we are very pleased. They went above and beyond our expectations. The quality of work was great and Ray was there if we had questions. I would definitely recommend Carroll's exteriors!!
They were quick with the paperwork and the install was done quickly. They cleaned up well.
Mark is very kind and helpful. He walked us through the process and guided us as we asked questions.
Very good people to call on.
I would like to recognize Mark. He was very nice and helpful.
At Carroll's Exterior, we can't wait to help make your exterior look brand new! We have been in business for more than 30 years, and we specialize in all things roofing, siding, and windows. Though we're proficient in remodeling, we also install roofing and siding for several national and local builders in Minnesota– you may have seen our trucks. With a strong team of crews, salespeople, project managers, and office management there's no project too big. We value our customers' satisfaction above everything else and we've always maintained an 'A' rating on the Better Business Bureau. Alongside our customer service comes our knowledgeable team with all the best and newest products. We don't believe in cutting corners, so our customers can always expect nothing less than the best in quality and efficiency when it comes to installation.
Our team is also experienced with storm restoration, and we're very comfortable working with insurance companies. We maintain upstanding relationships with our partners in the industry allowing us the best opportunities for pricing to help keep your cost low. Call our office for a free inspection, estimate, and consult today!